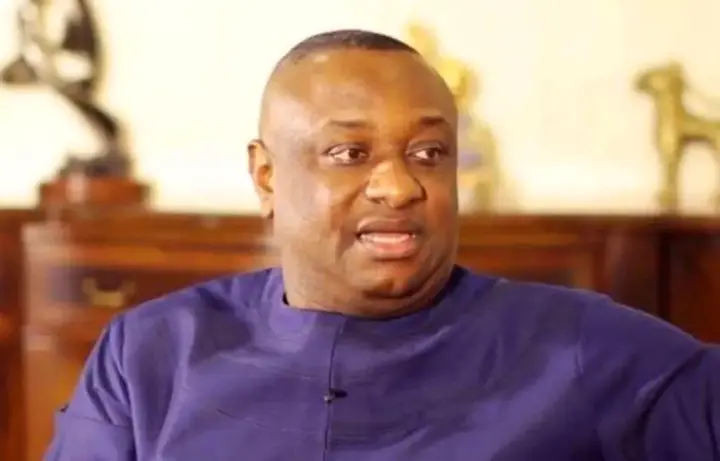 Bola Tinubu will adhere to President Muhammadu Buhari's program if elected president in 2023, according to Festus Keyamo, a spokesman for his campaign.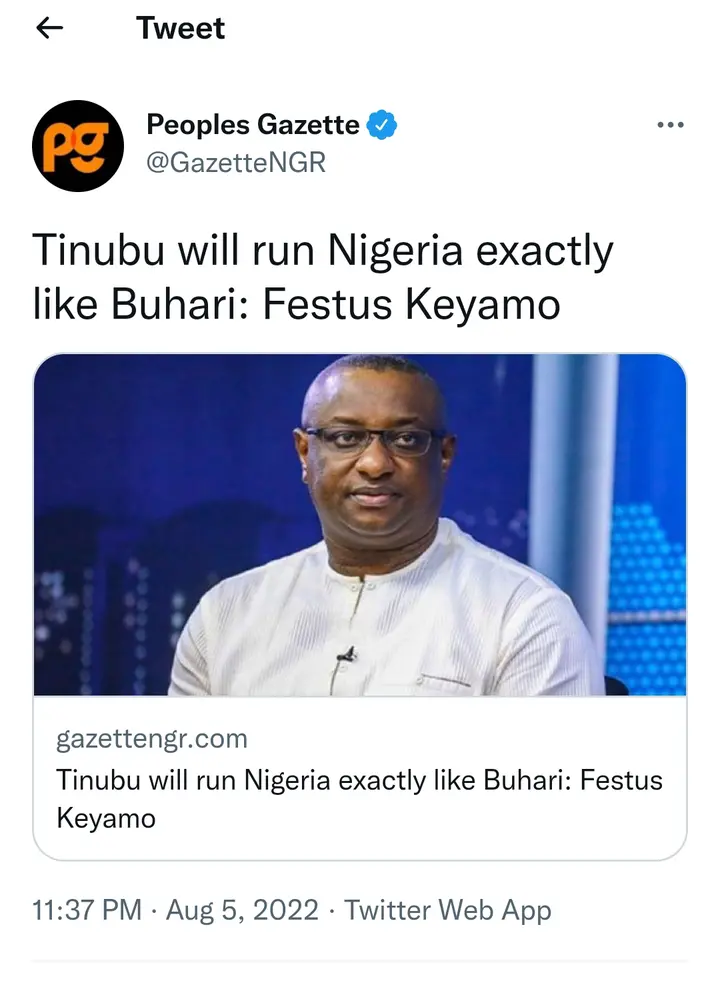 Candidate for president Tinubu wants to succeed his partyman in the next administration, but given the current administration's dismal performance, there have been concerns about how his administration would run.
In an effort to disassociate Mr. Tinubu with the demise of the Buhari government on Thursday, Adams Oshiomhole, a close friend and former party chairman, said that his man had not worked in the administration.
The junior minister for labor and employment who is now in office, Mr. Keyamo, said that Mr. Oshiomhole had been distorted by the media.
Both leaders (Buhari and Tinubu) will follow the same APC strategy, according to Mr. Keyamo, who made this claim in an interview that aired on Channels TV on Friday night.
When I saw a misleading title in one of the magazines yesterday, I laughed. Because it misinterpreted what one of our leaders said, it was misleading. that we were cutting ties with Buhari's accomplishments. That is illogical. As I've already said, we are proud of the APC's accomplishments. said the APC leader.
Mr. Keyamo reiterated that Mr. Tinubu is happy with the achievements made by the Buhari government. He said that Mr. Tinubu has the authority to determine whether to improve other aspects of government "on the same progressive pattern."
Nigeria has seen declines across almost all national development metrics over the more than seven years of the Buhari administration, along with rising insecurity and a stagnant economy. Public institutions have been shuttered for over six months as a result of the persistent dissatisfaction among teachers about the poor service quality.