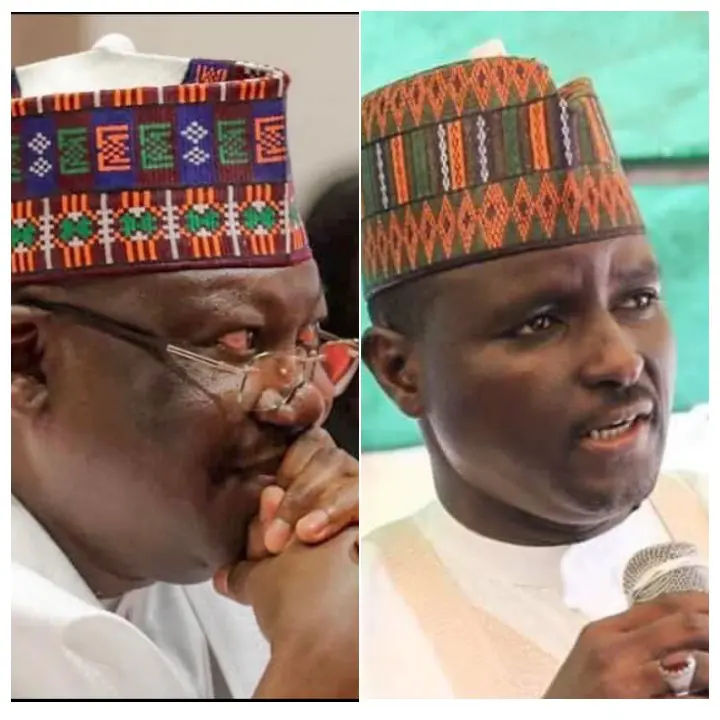 Bashir Machina has insisted that he is the rightful candidate amidst the controversies surrounding the All Progressives Congress' (APC) Yobe North Senatorial ticket.
He stated that the people are exhausted with Ahmad Lawan and that it is time for Lawan to take a break and allow the constituents to experience the change they desire.
Politics in Nigeria recalls that Bashir Machina won the All Progressives Congress primary for the senatorial seat in Yobe North but was ultimately replaced by Ahmad Lawan, who is now the Senate president. The Independent
National Electoral Commission (INEC) appears to have accepted Lawan as the candidate of the ruling All Progressives Congress (APC) for Yobe North Senatorial District.
It was learned that the ruling party uploaded the names of its senatorial candidates across the country along with the Senate president's name to the electoral body's server.
Prior to that point, Machina had refused all requests to resign and hand over the senatorial nomination to Lawan.
Lawan was one of the candidates for the APC presidential nomination, but he lost in the party's primary election to Bola Tinubu, the National Leader.
It is believed that Machina was the only candidate in the APC senatorial primaries for Yobe North, as other aspirants who had expressed interest were told not to run so that Machina could hold the ticket for Lawan in the event that he loses the presidential election.
Nonetheless, Machina is reluctant to release the ticket.
In an interview published by The Punch on June 20th, Machina insisted that the opposition party intends to steal his mandate.
During the interview, he stated, in response to questions, "As I've stated in the past, it is not a matter of who is qualified or not; rather, it is our people's desire for change that matters." By the time Lawan completes his fourth term, he will have served in the Senate for a total of sixteen years; therefore, we are eager to grant them the desired change."
He added that he is Lawan's senior in the National Assembly, having been first elected to the House of Representatives in 1992 as a 26-year-old.
He added that he is the legitimate APC candidate for the Yobe North senatorial seat, having emerged from the party's primaries, and that, unless he withdraws his candidacy, no one else can stake a claim to it.
He claimed that the APC's decision to substitute his name was illegal and undemocratic, and he criticized Lawan for participating in such a disgraceful act.