Since the announcement by the Peoples Democratic Party and the Presidential Candidate of the party, Atiku Abubakar as regards who was chosen as the running mate of the party's flag-bearer, there have been a series of mixed reactions online. According to reports and confirmation from the Twitter page of Atiku Abubakar, the Governor of Delta State, Governor Ifeanyi Okowa was chosen as the Vice Presidential Candidate instead of the Governor of Rivers State, Governor Wike whom many had thought would emerge as the running mate.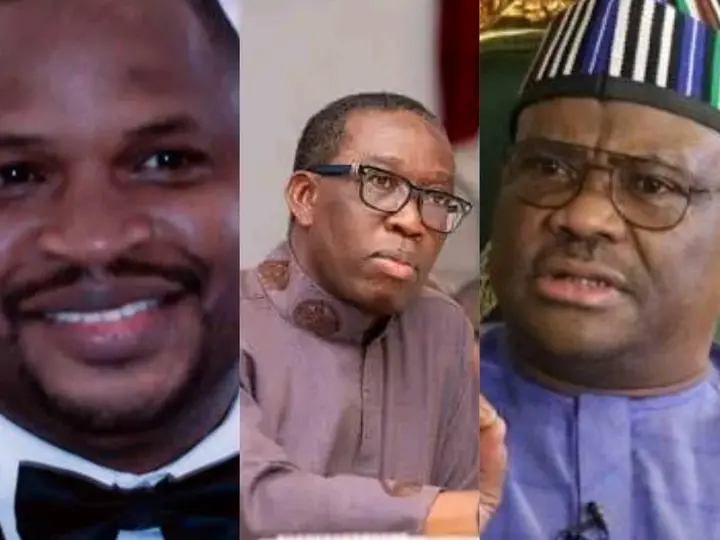 Farooq Kperogi, Gov Ifeanyi Okowa and Wike.
While addressing why Atiku dropped Wike for Okowa, a Nigerian Journalist, Farooq Kperogi revealed that Atiku Abubakar decided to play safe. According to him, Governor Ifeanyi Okowa would neither help nor hurt Atiku. He added that Okowa, who is from the South-South cannot command the votes of some core South-Easterners States. He also added that Okowa is a "Delta Igbo" and they are seen as a minority among the Igbos, therefore, it would be hard for him to control votes for the PDP.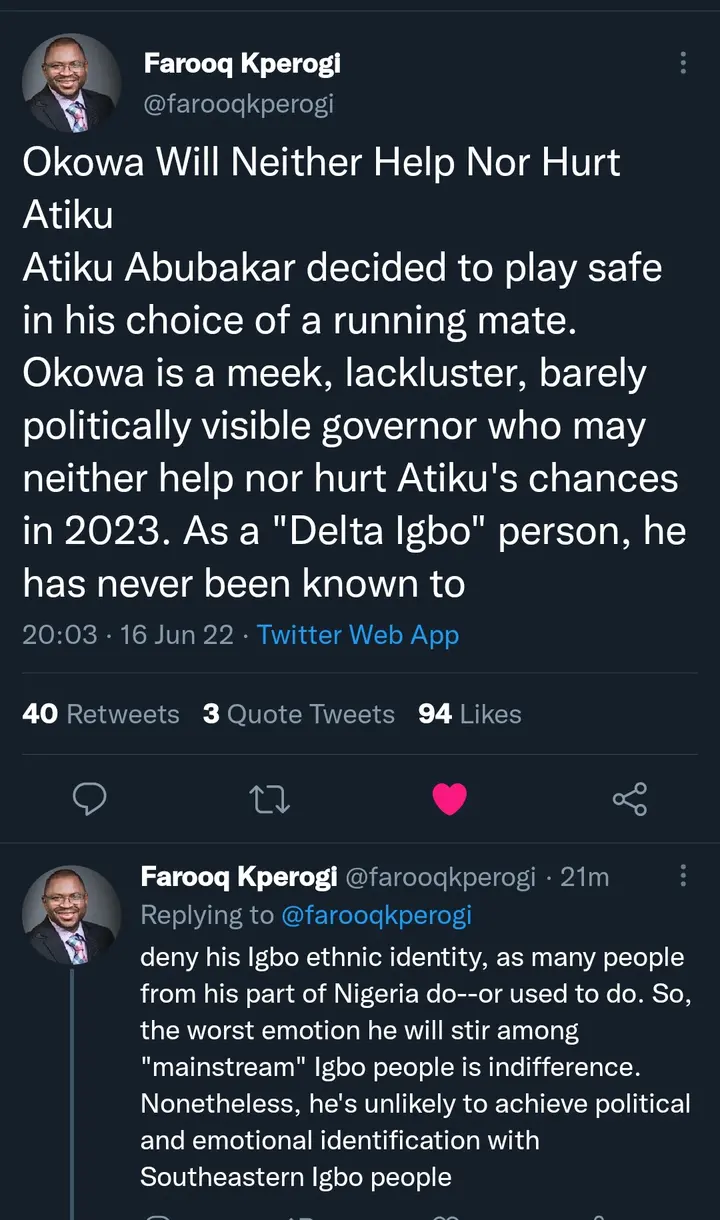 Speaking further, he revealed that if Atiku had picked Wike, who is widely known for his political sagacity, it might lead to several problems. In conclusion, he noted that the only problem Atiku and the PDP has is the sudden popularity and acceptance of Peter Obi in the Southern part of the country, adding that the 2023 Presidential election would be competitive if only it is free and fair. See some of the reactions below;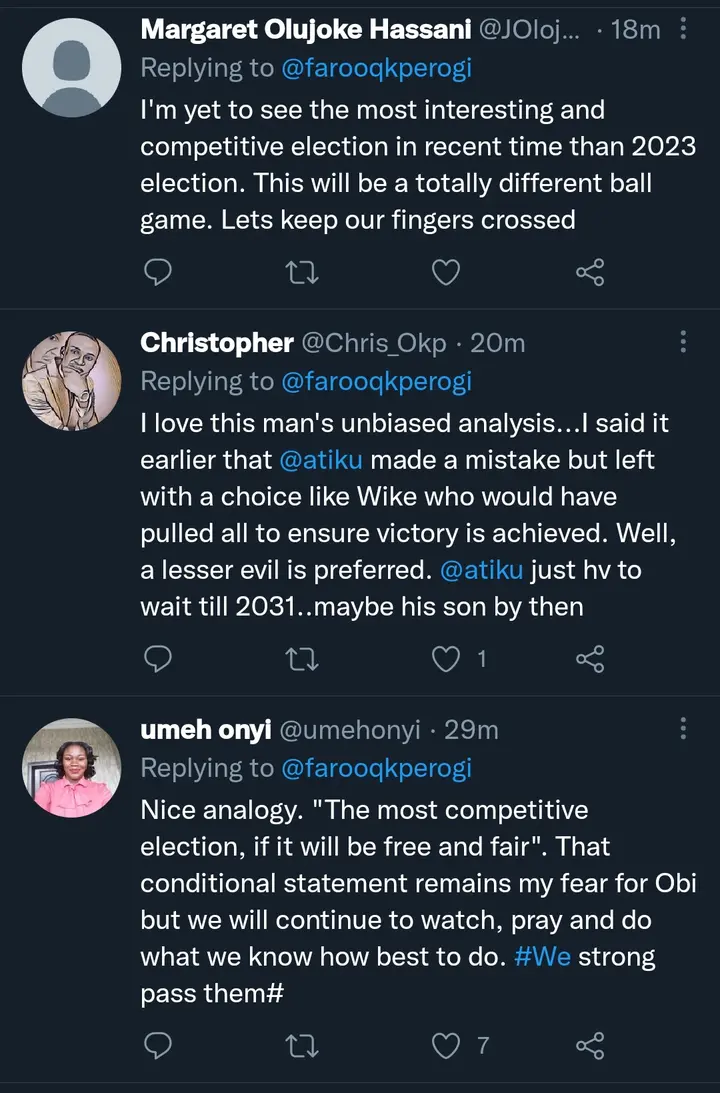 Do you agree with this?