…Religion and Regional Factor worthy of consideration.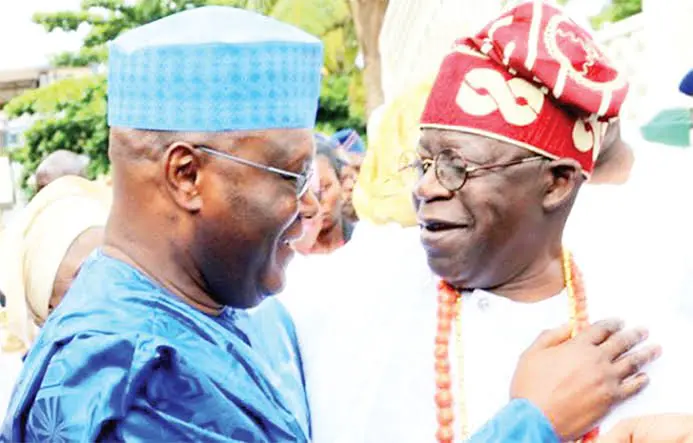 Atiku being from the Northeast will have no problem picking a running mate from either Igbo or Yoruba Christian. He also has a history of being a Liberal Politician who gives Christians, Igbos and other tribes their fair share of his magnaminity. In fact, his biggest crime in Adamawa State according to some Conservatives was his support for Boni Haruna while others loves him for the same reason.
The implication is that if Tinubu picked a Muslim running mate from the the Northwest, CentraL or Northeast, only Northwest whom are predominantly Muslims will support Tinubu who hails from the Southwest with their exaggerated number of votes but the underrated North Central, Northeast, Southeast and South South will naturally form an alliance that will shock Tinubu and his Co travellers.
In addition to this, with most Northwestern States at the mercy of Bandits coupled with poor performance by some APC Governors such as that of Katsina, Kebbi and Jigawa, demarketing APC will be easier than demarketing PDP in the Northeast at wake of Boko Haram insurgency because there is this cliché called JIKI MAGAYI.
If on the other hand Tinubu picked a Christian running mate, the Northwest whom mostly placed themselves as more Muslims than others will feel betrayed and vote against Tinubu and the biggest beneficiary will be Atiku because Kwankwaso's influence is in Kano which is the battleground for the 3 main contenders.
To be continued….
Nurudeen Kama wrote this from Yola