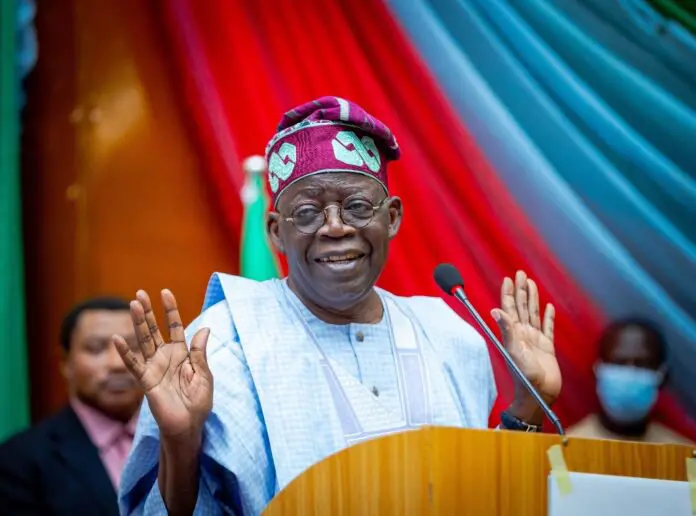 There are strong indications that the governing All Progressives Congress (APC) may settle for the Plateau State Governor, Solomon Lalong, as running mate to its presidential candidate, Ahmed Tinubu, in the 2023 elections.
Lalong has been described as "a cool-headed politician who is not motivated by tribal or religious sentiments."
The Plateau State Governor has also been described as "the only governor whose approach to the security situation in the state has helped to calm frayed nerves, and ensured return to normalcy."
Party Chieftain and convener of Northern Conscience for 2023 (NCF'2023), Dr Garus Gololo, in a chat on Saturday in Abuja, said that "Lalong is the first Governor in Plateau State to give a Muslim the chance at beginning the local government Chairman of Plateau North.
He said that the APC needs to win the presidential elections earlier. And if it picks anybody besides him, I don't see the chances of the party making it."
According to him, "with Tinubu and Lalong, the APC is sure of putting Atiku and Kwankwaso where they belong to."
The party Chieftain also criticised moves in some quarters to pair the party's flag bearer with the former Speaker of the House of Representatives, Yakubu Dogara, adding that "I am from Bauchi and I will not vote for Yakubu Dogara. We know the problems there. His local government had to be moved from Tafawa Balewa to Gununu.
"So you don't expect that person to be Vice President and you expect to have peace. Or is it Boss Mustapha; what's his political currency?
They said that he'll go for Babachir Lawal. Though the court gave him a clean bill of Health, the masses still believe that he has baggage on him. For this, they'll not vote for him. So, let's not waste our time."
On the governorship elections in Bauchi State, Dr Gololo opted for Former Air Marshal Sadique Abubakar, insisting that "he is a man of the grassroots."
He further urged the Governor, Senator Bala Mohammed "to concentrate on other endeavours besides contesting for the governorship again, seeing his failed presidential bid."
WATCH THIS SHOCKING REVELATION OF PETER NWACUKWU