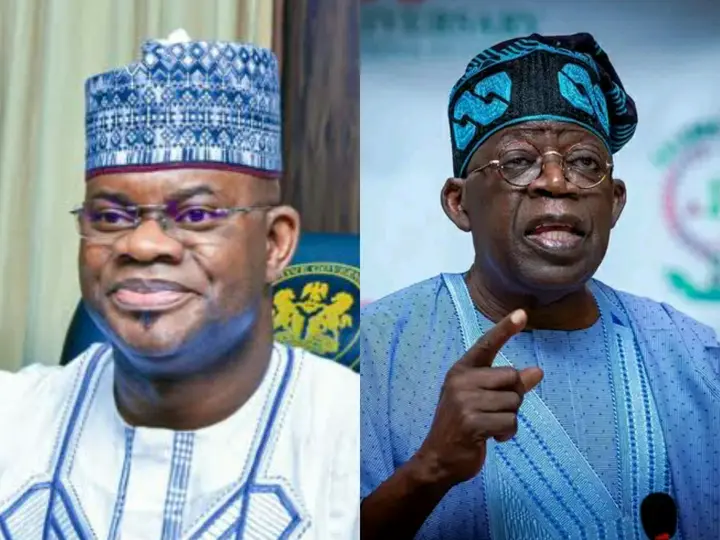 The former governor of Lagos State, Asiwaju Bola Tinubu emerged as the APC flag bearer in the upcoming 2023 presidential elections after the party's primary elections. Punch newspaper has reported that the Governor of Kogi State, Yahaya Bello has made his support for Tinubu known. According to the news platform, Yahaya Bello made this known on Friday after the former governor of Lagos state paid him a visit in his state. It was earlier reported that after emerging as the party's candidate, Tinubu commended Yahaya for the role he played during the race for APC presidential ticket.
Yahaya revealed that he will help in mobilizing youths to ensure that Tinubu emerges victorious in the 2023 presidential elections. He revealed that he is donating his campaign organization secretariat to the presidential candidate because he has learned a lot from the little lecture he gave them. Yahaya said he will be on the street to lead the youths to ensure that Tinubu becomes the leader of this country come 2023.
The governor of Kogi state said that PDP will never be allowed to rule Nigeria again. He revealed that because senator Abdullahi Adamu, the APC National Chairman has never lost an election, he is sure that they will win the presidential race.