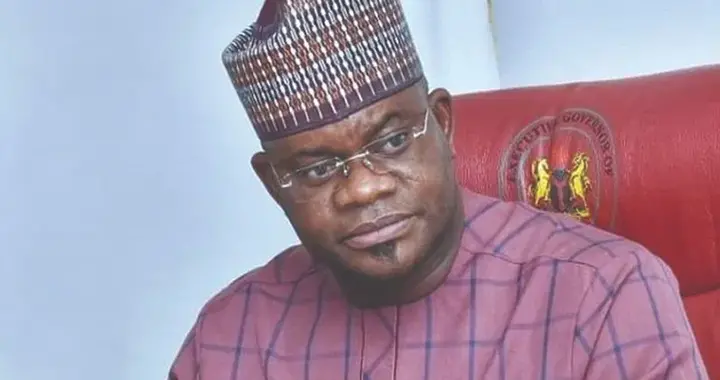 Kogi State governor, Yahaya Bello, has said he won't step down from the race for the All-Progressive Congress (APC) presidential ticket, as he remains the leading presidential aspirant.
Bello added that any attempt to exclude him from participating in the presidential primary of the All-Progressives Congress (APC) is "recipe for bigger trouble".
He said this on Tuesday after a meeting with President Muhammadu Buhari at the Presidential Villa.
The governor said he came to clear the air with President Buhari about a video which went viral on Monday, in which he was seen walking out of APC northern governors' meeting angrily.
According to him, only President Buhari can make him step down. He insisted that he was not consulted by the APC northern governors who issued statement seeding power to the South.
"I am a free citizen and a qualified member of the party. I am contesting. I bought the form, was cleared to participate in the primary election, and there is no reason for me to be excluded from the ballot. If they do so, then that is a recipe for a bigger trouble for the party," he said.
"However, I don't think it is a decision of the party. It is a decision of few elites who may decide to use their position to oppress the so-called minority. But I want to prove that in this country, I am not in the minority. I belong to the younger generation and Nigerians that are oppressed and are saying that their voice must be heard.
"I believe strongly that getting into that arena today, I will win overwhelmingly if the process and normal regulations are followed, I will emerge victorious.