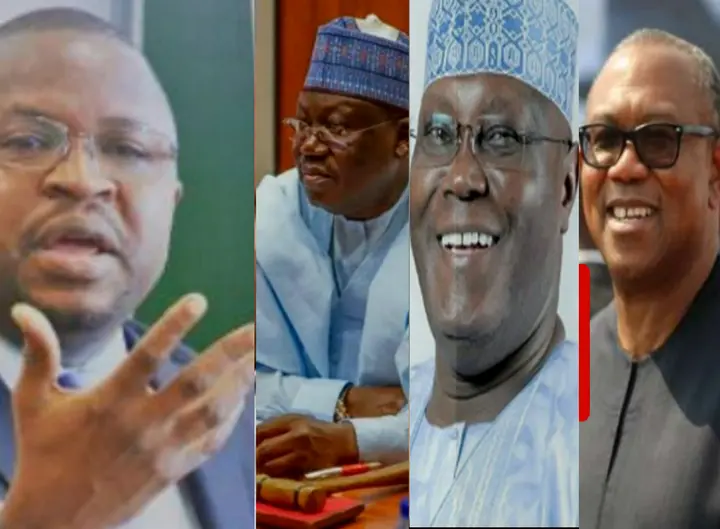 Renowned political analyst and writer, Farooq Kperogi has stated that if reports making the rounds in the country prove to be true, then the ruling All Progressives Congress (APC) will lose out completely at the polls next year.
According to the news filtering into the media space, Senator Ahmad Lawan has been announced as the APC's consensus candidate ahead of the ruling party's long-awaited presidential primary slated to hold in a few hours.
There are indications that Lawan's emergence was announced by the party's Chairman and head of its National Working Committee, Abdullahi Adamu on Monday afternoon.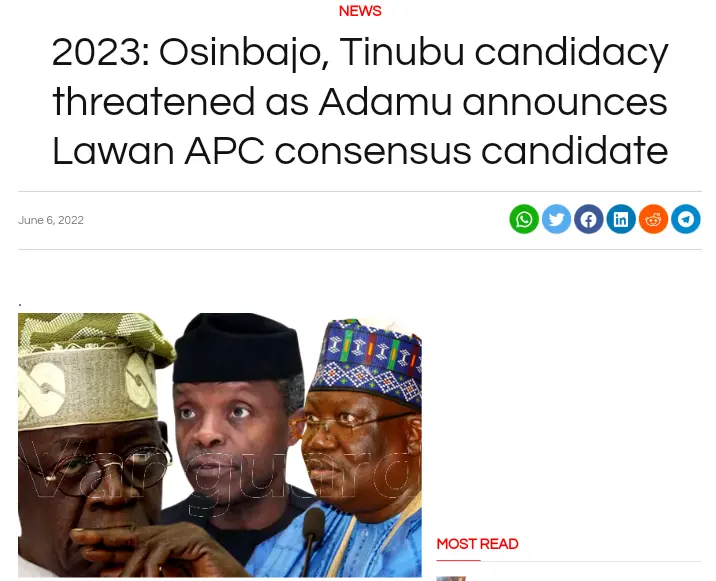 Credit: The VANGUARD.
Though Lawan's emergence has allegedly been rejected by the 11 Northern governors, the APC Chairman insists that he arrived at the decision after consulting with President Muhammadu Buhari.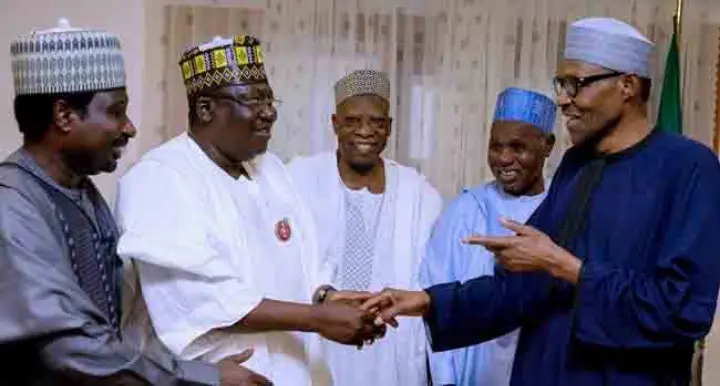 As expected, this latest development has sent Nigeria's political space into a frenzy, with observers coming up with different permissions and speculations.
Taking to his Twitter handle an hour ago, Kperogi stated if Lawan's emergence as a consensus candidate stands, then the APC would be dead as a party.
He also went on to say that the battle for the presidency in 2023 will be between former Vice President, Atiku Abubakar (PDP), and former Anambra Governor, Peter Obi (Labour Party).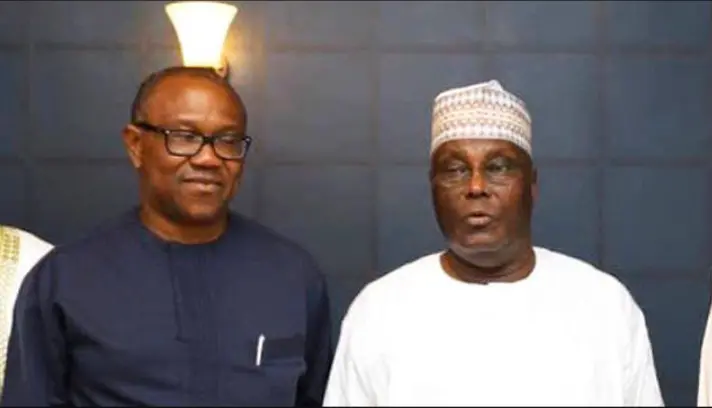 "Several newspapers, including Tinubu's paper, have reported APC chairman Adamu as saying that Ahmad Lawan is APC's consensus candidate! If this decision holds, APC would officially be a dead party. The 2023 election would be between PDP's Atiku Abubakar & Labor Party's Peter Obi," he wrote.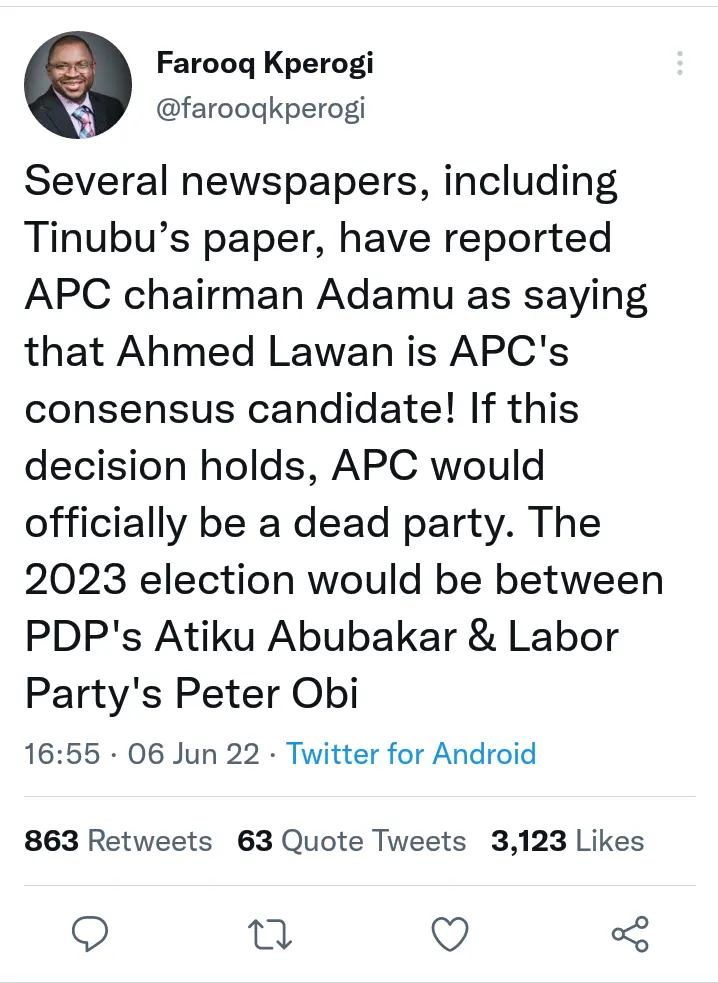 Credit: TWITTER.
Dear esteemed readers, what are your thoughts on Lawan's purported emergence as APC consensus presidential candidate? Please drop your comments below.