Reasons why Emir Sanusi is still Wearing His Royal Clothes After his Dethronement [Photos]
The hausa/fulani traditions has a very unique way of ruling their people since before the colonial rule.
Their men and women are properly dressed in long dresses which is made by our local tailors.
Unlike other part of the country, the hausa/fulani are very talented and blessed with many hand made products before the arrival of the white people.
This comprises of people who engaged in moulding, tailoring, building E.T.C.
Our tailors have a specific type of clothes for the royal family and other wealthy people in the hausa/fulani kingdom.
This tradition has also specify people who are eligible to be appointed as emirs and other traditional titles the in land.
According to their tradition children inherent the title from their parents, you can only rule if you have the royal lineage but our Democratic system of government has ruined every thing about traditions.
A governor has the power to impeached or dethroned a traditional title holder meanwhile its is the duty of the kingmakers to do so.
They are entitled of appointing an emir and also dethroning him when he fails his people.
Its also stated that when an emir is dethroned he has to be banished from his kingdoms to avoid any misunderstanding between him and the new king.
In the hausa/fulani clan once an emir is always an emir he will be supported with his guards and will be allow to dress normally in his royal clothes.
This was the main reasons why dethroned emir sanusi is always pictured in his royal clothes despite his dethronement.
If we can recalled properly sanusi was dethroned by Governor abdullahi umar ganduje, the executive Governor of kano state.
This was followed by a live broadcast on the NTA TV Network which stated that sanusi has been breaking rules and regulations of kano state government.
Sanusi was forced to leave kano to a village in nassarawa state, he was later relocated to lagos state with his family.
Few days ago sanusi travelled to kaduna where he stays for some days to receive his supporters from across the Country.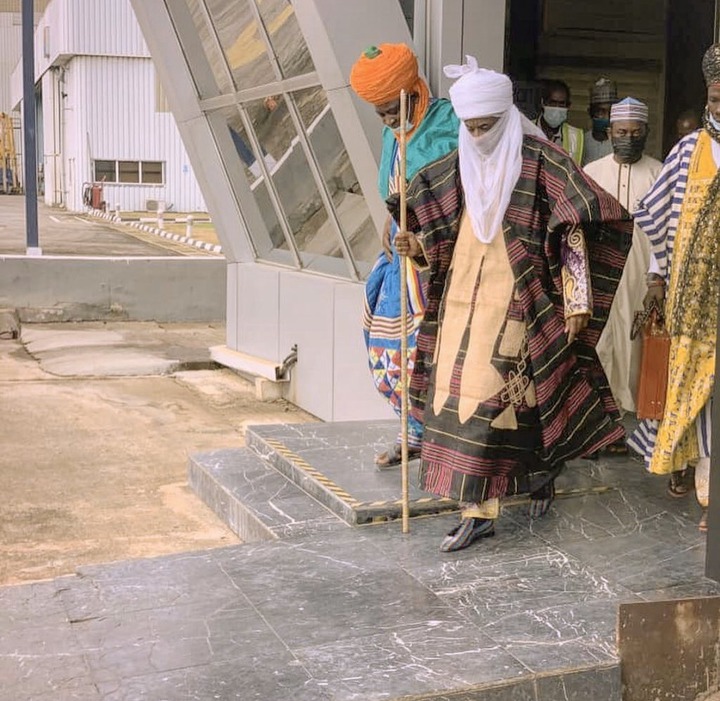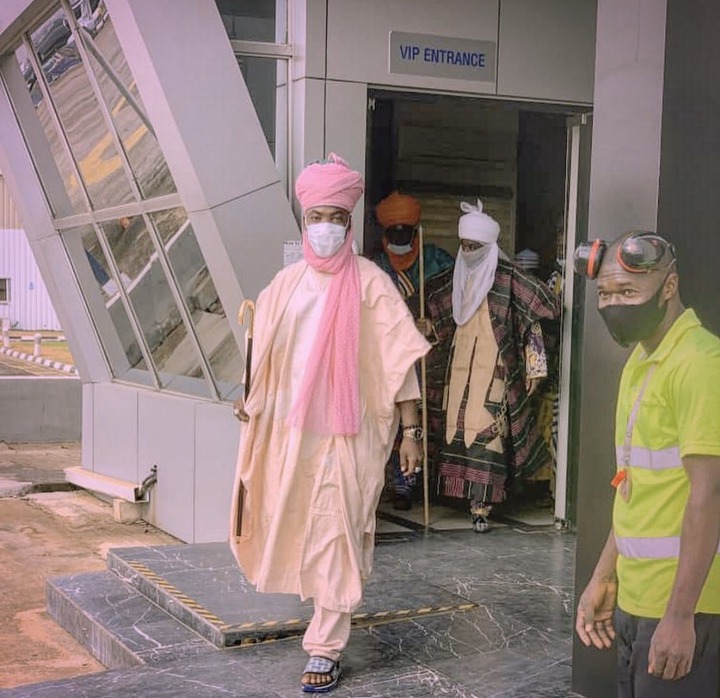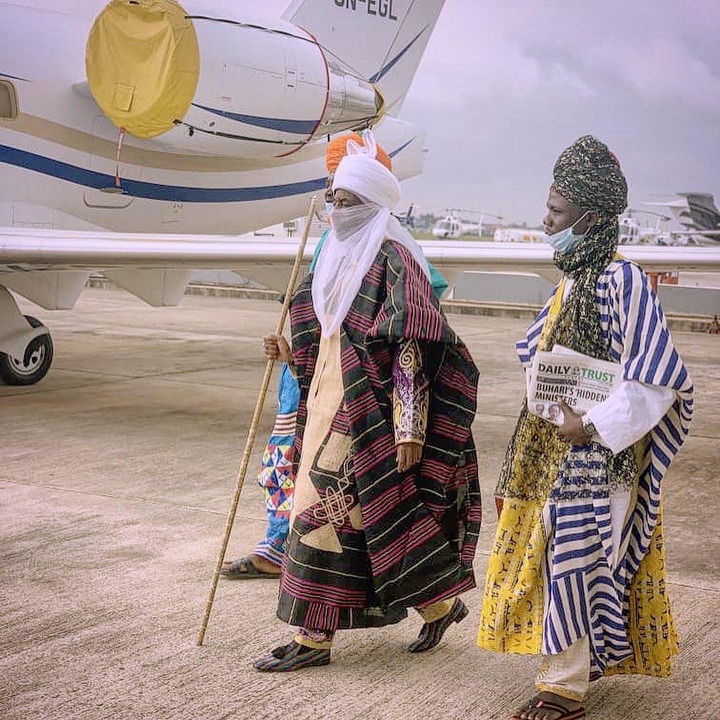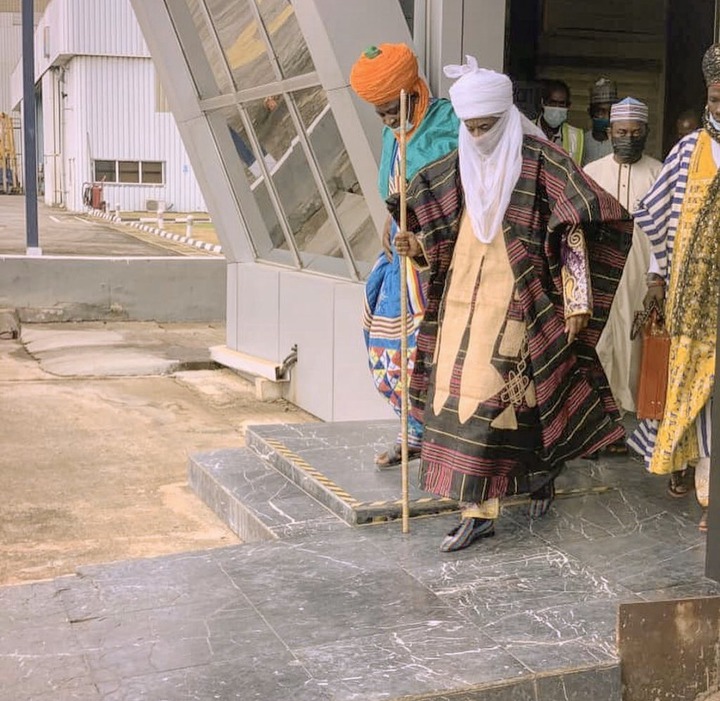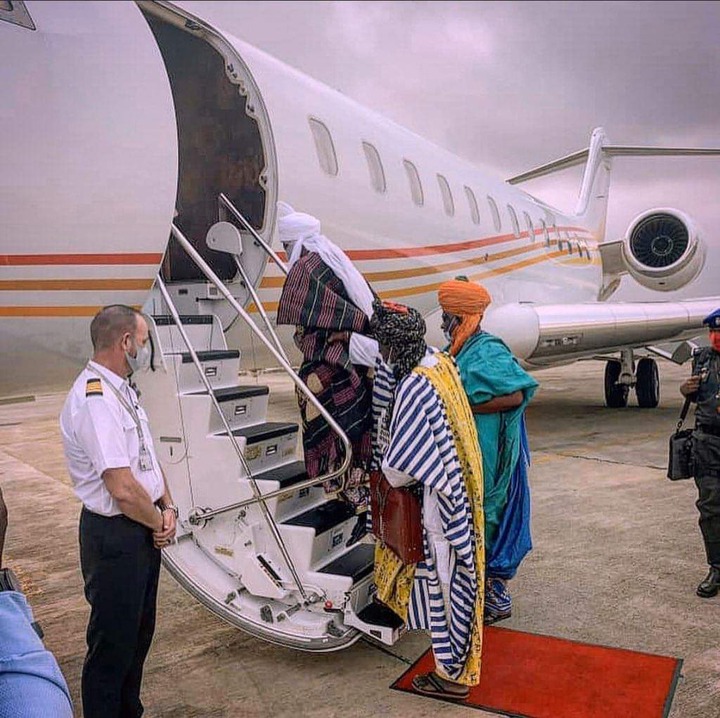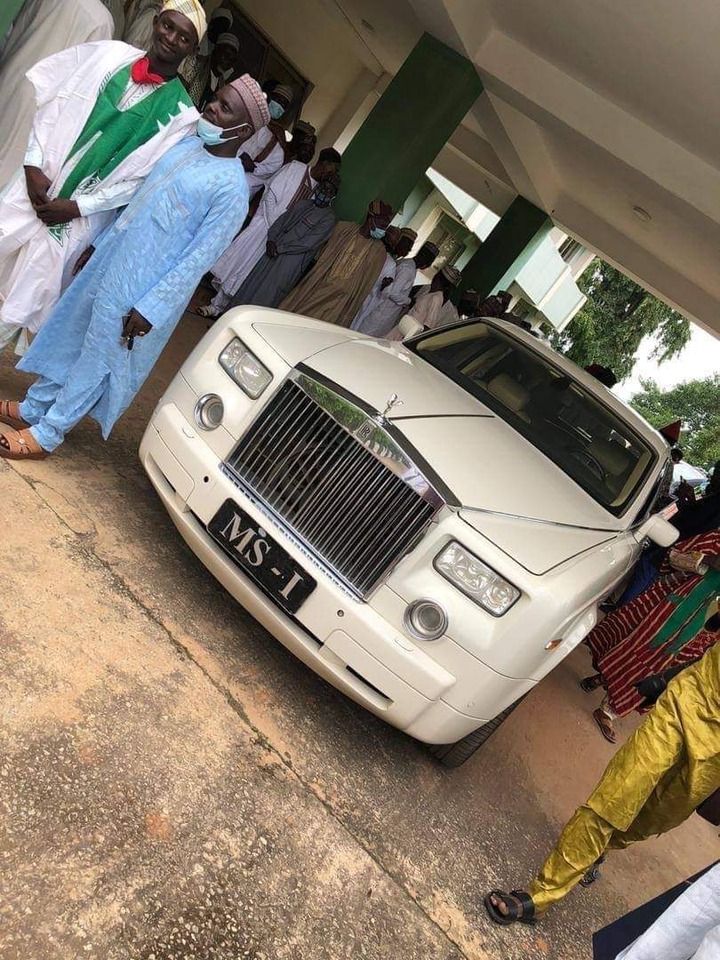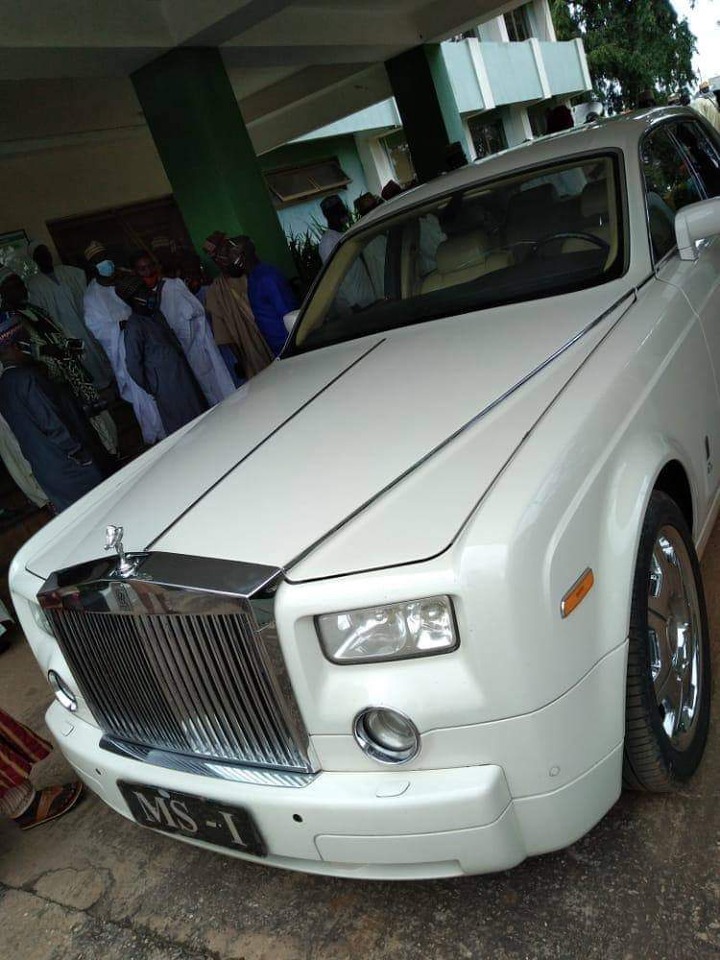 FELICITATIONS TO A POSITIVE REFERENCE, OUR LEADER PRINCE OLUSOLA AKANMODE AT 70 – HON. SAM ABENEMI
The Kogi State Deputy Chairman of the Peoples Democratic Party, Hon. Sam Ranti Abenemi, has sent a message of felicitation to Prince Olushola Akanmode on his 70th birthday.
Hon. Abenemi in a statement congratulated and rejoiced with Prince Olusola Akanmode and his family on the occasion of his 70th birthday, this day, the 18th of August 2020″.
Hon. Abenemi described Prince Akanmode as a positive reference point in public service and politics, congratulated him on his milestone achievements over the years.
Accoding to the statement, Prince Akanmode the Deputy Chairman noted has consistently given his best in the service of his community, state and nation at large, described him as a rare personality and a man of all seasons.
He described his approach to issues as noble and simple, but intelligent and impactful, described the auspicious occasion of his birthday as one that calls for clinking of glasses.
While congratulating him on the attainment of a memorable 70 years on earth, he described him as a workaholic, a seasoned and tireless administrator, an icon, a leader par excellence, a selfless mentor and also a humane person who is an epitome of fairness and justice..
He Congratulated Prince Akanmode for the attainment of the epic age of three scores and ten, his Platinum Jubilee, prayed Almighty God to renew his strength and grant him the endowment to live well, in peace, joy and happiness.
Insecurity: Matawalle's audacity and other sundry issues
By Yusuf Idris
Zamfara State has been in the news for a very long time for a wrong reason. The once peaceful state assumed the notoriety of bandits' headquarters following activities of some unscrupulous elements that held it by the jugular and forcing it on its knees for years. It became a killing field and at some point, even competing with Borno State in terms of casualty figures from the daily bloodletting.
It was a disturbing daily scenario that has hitherto haunted Nigeria as a nation and dented its image across its shores until Bello Matawalle came into the scene and turned the table against the marauders.
The governor adopted a conflict resolution mechanism centered on dialogue which culminated in a series of peace deals with overwhelming outcomes that drew accolades across the country. The Matawalle approach to ending age long violence was the game changer which conflict experts had long advocated and craved.
Conflicts analysts believed the military option birthed more reactionaries and exacerbated the crisis rather than addressing it. They contended that in order prevent violent conflict from arising, societies need to be able to address underlying conditions that generate grievances and conflict, such as poverty, inequity, discrimination, and social exclusion. "Dialogue is needed to develop sustainable approaches to societal challenges and to build a culture of democracy. It's an essential tool for breaking down barriers and building connections across the divides in society," an expert had elucidated.
This is possibly the reason why the dialogue option by Matawalle had elicited commendations; and as expected and predicted, the peace deal has been achieving the desired outcome with hundreds of bandits surrendering arms and denouncing violence. The deal opened access to markets, farms, schools which shut down at the peak of the offensive which left behind trails of death and destruction.
"We applied the peace accord as a means of honest solution to the problem in Zamfara State, which has yielded tremendous results never expected in the last one year.
"However, our honesty and focus in the deal saw the near total drop in banditry attacks which allowed our roads, markets, schools and farms to be re-opened. In the same vein, nearly 1000 persons were willingly released by the ex-bandits and thousands of dangerous weapons willingly surrendered without payment of a single kobo" the governor had observed in one of his attractions with newsmen.
Understandably, many especially within the security circle, were surprised by the unprecedented success the move recorded in the lingering problem that have hitherto defied all solutions especially as similar efforts to get the marauding insurgents terrorizing communities across the North East to a roundtable have consistently failed in the past.
The peace deal also saw the release of many persons held captive by the bandits through negotiations from the areas of Dansadau, Kaura Namoda and Shinkafi and other areas, while discussion was ongoing between the contact committee and leaders of the bandits. The next step for the dialogue after securing the release of all the captives was the commencement of disarmament and collection of all rifles and other sophisticated weapons from the hands of both local militants and bandits.
However, the deal was not without its hiccup especially that some recalcitrant bandits backed down and resorted to mayhem and incurring the wrath of the governor which deployed the stick approach against them.
The carrot and stick approach has been impactful so much so that repentant bandits have joined the crusade in riding the state of criminal elements by working with the security agencies in tracking them and bringing them to justice. With the shifting of their base from Zamfara to Katsina, Sokoto, Niger and Kaduna states, it became imperative on the federal government to become more proactive by mobilizing army to set up Army Special Super Camp IV at Faskari, Katsina state, one of the local government areas sharing borders with Zamfara and a victim of several bandit attacks on innocent communities.
Beyond the bandit activities, the state government has also been reduced to the barest minimum, the raging conflict between farmers and herders through various initiatives. Key among the initiatives in this direction was the RUGA settlements drive which was intended to halt the migration of herders and their animals and avert their straying into farms and resultant conflict.
The gesture which was in tandem with the federal government's livestock development plan, has been variously commended as a welcome development by many in the state and beyond. From its concept, a settlement has 250 household capacity, hospital, police station, modern diary, sales outlets, grazing area spanning 5km, veterinary, Islamic and western education schools, improved grass that can go all year round and can even be sold among others. Each of the settlements will be constructed in each of the three senatorial districts of the state.
The Chief of Army Staff, Lt. Gen. Tukur Yusuf Buratai who was conducted round the RUGA Fulani settlement in Maradun local government area of the state recently was elated at the development, which described as a significant step in addressing the security challenges in the country. The Matawalle's success story could serve as a model in stemming violence conflicts which are fast becoming our bane as a country.
Yusuf Idris is the Director General Media, Public Enlightment and Communications to Governor Bello Matawalle.
BARR. DARE CELEBRATES KOGI DEPUTY GOVERNOR, CHIEF EDWARD DAVID ONOJA, CIK, ON HIS 46TH BIRTHDAY
A Chairmanship Aspirant in Kabba Bunu LGA, Barr. Zacchaeus Dare Michael, has sent a message of Felicitations to Kogi State Deputy Governor, Chief Edward David Onoja on the occasion of his 46th birthday, described him as a loyal Deputy Governor, a quintessential politician.
Barr. Dare in his message of felicitation, eulogized Chief Edward Onoja as an uncommon leader, with a vision, wisdom committed to selfless service to humanity, says he is a work in progress.
Today day accoding to Barr. Dare calls for Celebration and clinking of glasses Congratulated the Deputy Governor, on the attainment of his 46th birthday in good health and prosperity.
He commended the Deputy Governor for working in Unity with Gov. Yahaya Bello in delivering democratic dividends to the people, wished him more years of fruitful services to humanity and the state in general for his love for the State.
The Chairmanship Aspirant described Chief Onoja as Mobilizer and thourough breed politician, concluded by praying for the Deputy Governor as he adds another year, pointing out that he is a man for the future, urged him to continue with his good works, and Congratulated him on the milestone attainment of celebrating yet another glorious birthday in good health and prosperity.