Edo 2020  :  President Buhari will not support illegality,   Betsy  Obaseki
…urges voters to ignore those boasting with federal might
By Ikhili Ebalu, Benin City
Wife of the Governor of Edo State, Her Excellency Betsy Obaseki, has urged residents of the state to be ready to exercise their franchise and not be intimidated by those who are boasting that they will use federal might to impose an unpopular candidate on them.
The Edo State First Lady gave the assurance on Thursday in Benin City, the state capital, when leaders of tricycle drivers and motorcycle riders in the three senatorial districts of the state paid her a courtesy call at the Edo State Government House.
According to her, "President Muhammadu Buhari will not be party to illegality as he is a law-abiding citizen, who loves the people and will not put the interest of a few lawless individuals above that of the majority.
"We must know that when we go out to cast our ballot on the day of election, we are determining our future and when we do not come out to vote to influence the decision of who rules over our lives, we are also determining our future, whether it will be good or bad.
"Nobody can impose somebody on you. Let nobody intimidate you with federal might. We have a law-abiding, peace-loving president who will not allow anarchy. He loves his country, Nigeria, more than anything and he wants progress for his country. He is not like the crazy lot who don't care about anything else but themselves and are ready to destroy anything and everything in order to get what they want. Our president is not like that."
Earlier, the leaders of the tricycle riders' unions, led by Dr. Omorodion commended the transformation in the state, particularly as it concerns the welfare of the citizens and the eradication of thuggery in the commercial transportation sub-sector.
"We are here to endorse the governor for a second term in office. We are very much pleased with what we are witnessing now in Edo state. It's unlike before when we did not have freedom of movement, we did not have freedom of speech. Somebody will wake up overnight and say 'this road today you won't pass it' and when you try it, you know what will happen to you; but today those are bygone. We highly appreciate the governor for everything he has done for us," Omorodion said.
Governor Bello Sets Up 9-Man Committee to Probe #EndSars Violence
The Kogi State Governor, Alh Yahaya Bello has set up a high-powered Committee to investigate the violence unleashed on the Confluence City of Lokoja earlier this week by hoodlums hiding under the guise of #EndSARS protests.
It would be recalled that the hoodlums attacked and vandalized warehouses, public institutions, private businesses and residences from where they looted or vandalized properties.
Inaugurating the Committee on behalf of the Governor, the Secretary to the State Government, Dr Folashade Arike Ayoade charged the Committee to do justice to the terms of reference given by the Governor.
"I urge you all to work assiduously to ensure we dig deep into the root causes of the crisis that disturbed the peace of our dear state.
"The terms are: To undertake thorough assessment of all public and Private properties, and critical infrastructures destroyed by the hoodlums
"You are also required to compile the list of affected infrastructures, properties, other assets and materials destroyed and/or carted away by the hoodlums.
"Compile the replacement costs of all the affected infrastructures, properties and the materials identified as requested above.
"Advise the Government on immidiate action plan, compensations and reconstruction of the affected infrastructures, properties and all the valuable assets destroyed or stolen during the violence".
The Committee is chaired by Asiwaju Idris Asiru , Kogi State Commissioner of Finance, Budget and Economic Planning. Other members of the Committee are Alh Yakubu Okala, State Auditor General , Mr Abdulmalik Suleiman, CSO to the Governor; Alh. Usman Ododo, Auditor General for Local Government; Commander Jerry Omodara (Rtd), State Security Adviser; CSP Sola Knight, Representative of the Commissioner of Police; Mr. Paul A Odugah, Representative of the Director of SSS; Mr Ephraim Amurawaye; while the Commissioner for Information and Communications, Hon. Kingsley Femi Fanwo is to serve as the Secretary of the Committee".
The Governor charged the Committee to summit its report within a week.
Speaking on behalf of the Committee, Asiwaju Idris Asiru thanked the Governor for the confidence reposed in them, assuring the people of the State that the Committee will do justice to the task given to it.
6 Things Women Should Know About Men in Their 50s
Damexjon.2d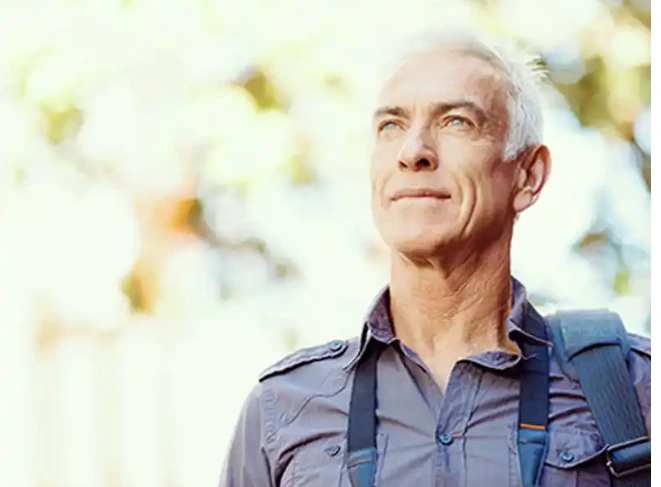 For women over 50 returning to the world of dating, it's hard to know what to expect. In many ways, dating men is still the same as when they were twenty – communication remains key, intimacy is still uncomfortable – but there are some key differences with age and experience.
We asked dating expert Valerie Gibson, author of Later Dater: A Guide for Newlyweds Over 50, and Ronnie Ann Ryan, dating coach for women, about six things you need to know about men in their fifties. Many years.
He wants someone close to his age. Despite advice from a Hollywood couple from May to December, a 50 year old man wants to date a woman his age. "Most men view women closer to their age because they understand and have similar experiences," says Gibson. "They know women over 50 understand the aging process and men just like them. Men want support from someone who understands them. They don't just want women with trophies."
He has an emotional burden. Men over 50 have lived – many are widowed or divorced – which means they may have residual trauma from their past. "If he has children or an ex-wife, the drama won't get better," said Ryan. "You have to decide if you want it. A lot of drama doesn't create love. You have to ask," Is it worth it? "
Gibson says otherwise: "Yes, he will have a lot of baggage, but so will you. Remember this. You may be married and / or have children. So it's important to be flexible on this matter." Ryan suggests rest assured that you are still his priority.
She longs for emotional support. Men who turn out to be unmarried in their fifties are often married for years and so continue to miss the friendship and emotional support they once felt together. However, her longing for intimacy may not be just that. "Men like and appreciate women's support," said Ryan. "You will seek emotional support with a woman and she will think, 'Oh, she has to like me,' and often all she needs is emotional support." He will only follow them for this via text and online. Then women will accept that they are in a relationship, but they are not. "What should I do? Clarify your relationship status, stat.
It can be ancient. Men in their fifties had come from the moment they had to take the first step. "Let him invite you, call back for the next meeting, and be a chaser," suggested Ryan. If you like his company, let him know. "Tell him you had fun and thank him for choosing a great restaurant or whatever," Ryan said. "Judgment is important. And compliment him – tell him he's funny, he's easy to talk to – whatever comes to mind."
He wants to be close. "Men in their fifties really enjoy sex. Many people think that men and women over 50 are unhappy, but that's not true," says Gibson. But Gibson says communicating what you're looking for is important, whether it's a relationship or something a little more relaxed. Attention is also paid to sexually transmitted diseases that are widespread in the age group over 50 years. People over 50 years of age have many unprotected partners because many of them are not used to contraceptives such as condoms.
Ryan advises ending intimacy until the relationship becomes monogamous, or at least the sixth date if you're wondering if it will last after the process. "Make sure you behave consistently," he said. "What he does is of the utmost importance, not what he says he will do." And remember that what a 50 year old man wants in bed is different from a younger man.
There may be a health problem. "A lot of women don't think about health issues. They think they're going to see George Clooney next. It's going to fit like a fiddle and all things beautiful," said Gibson. "But men over 50 have health problems and some of them are pretty serious. You can face diabetes, heart problems, erectile dysfunction … you have to ask questions and decide what suits your needs and wants." "
Content created and supplied by Damexjon..Opera News is a free to use platform and the views and opinions expressed herein are solely those of the author and do not represent, reflect or express the views of Opera News. Any/all written content and images displayed are provided by the blogger/author, appear herein as submitted by the blogger/author and are unedited by Opera News. Opera News does not consent to nor does it condone the posting of any content that violates the rights (including the copyrights) of any third party, nor content that may malign, inter alia, any religion, ethnic group, organization, gender, company, or individual. Thenigerianpost News furthermore does not condone the use of our platform for the purposes encouraging/endorsing hate speech, violation of human rights and/or utterances of a defamatory nature. If the content contained herein violates any of your rights, including those of copyright, and/or violates any the above mentioned factors, you are requested to immediately notify us using via the following email address Thenigerianpost.com.ng and/or report the article using the available reporting functionality built into our Platform.
Read more>>
Governor Bello Approves Appointment of 4 (Four) New Permanent Secretaries
PRESS RELEASE.
His Excellency, Alhaji Yahaya Bello, Governor of Kogi State has approved the appointment of 4 (Four) new Permanent Secretaries to replace those who recently retired from their Local Government Areas.
2. The new Permanent Secretaries are:
Odoma Agnes Ojochogwu (STTC) – Ankpa
Opaluwa Musa Akpai (STTC) – Idah
Salifu Ameh Ojonugwa (CSC) – Omala
Liman Maryam Mustapha (MOEST)- Kogi
3. The Head of Service wish to appreciate His Excellency for these new appointments and other kind welfare gestures to the Civil Service, which has helped to boost the morale of Civil Servants in the State.
4. She congratulated the newly appointed Permanent Secretaries and enjoined them to brace up to the confidence reposed in them by being loyal to the Administration of Alhaji Yahaya Bello and dedicated in the performance of their new duties.
5. The new appointments take effect from 1st November, 2020.
DEBORAH A. OGUNMOLA (MRS.),
Head of Civil Service,
Kogi State.